Free Resources For Dog Guardians
To Help You Get Started Off On The Right Paw
Our Favorite Dog Supplies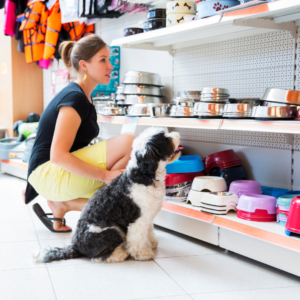 If we had a dollar for every dollar we spent on a dog product that wasn't worth the money – We'd break even! We don't want you to make our mistakes and waste money on products that don't work or aren't quality.
So, we curated a list of our favorite, high quality products that are, in our opinion, worth the investment!
Free Downloadable Training Resources for Life's Unexpected Problems
Sometimes a little help can go a long way! Whether you are just beginning to explore the world of pet-parenting or are an old pro, these free educational and how-to training resources will make your relationship with your pup a little easier and a lot more enjoyable!