Meet Lisa (M.A., VSA-CDT)
Lisa is a graduate of the Victoria Stilwell Academy for Dog Training and Behavior and holds both a bachelor's and master's degree in psychology. Not only is she qualified to understand and train your furry best friend, but she also has a deep understanding of the human element in the process.
Lisa has always been a lover of dogs, learning and problem solving, which is why she has spent so much time volunteering at shelters and rescues to rehabilitate dogs in an effort to help them find homes. Her creative thinking and attention to detail allow her not only to identify the cause of a dog's behavior, but also come up with solutions that serve both human and pup.
Lisa is a self-proclaimed "dog-nerd" and hopes that resonates with her clients; she'll love talking to you about your dog, her dog and the dog down the street if you've got the time!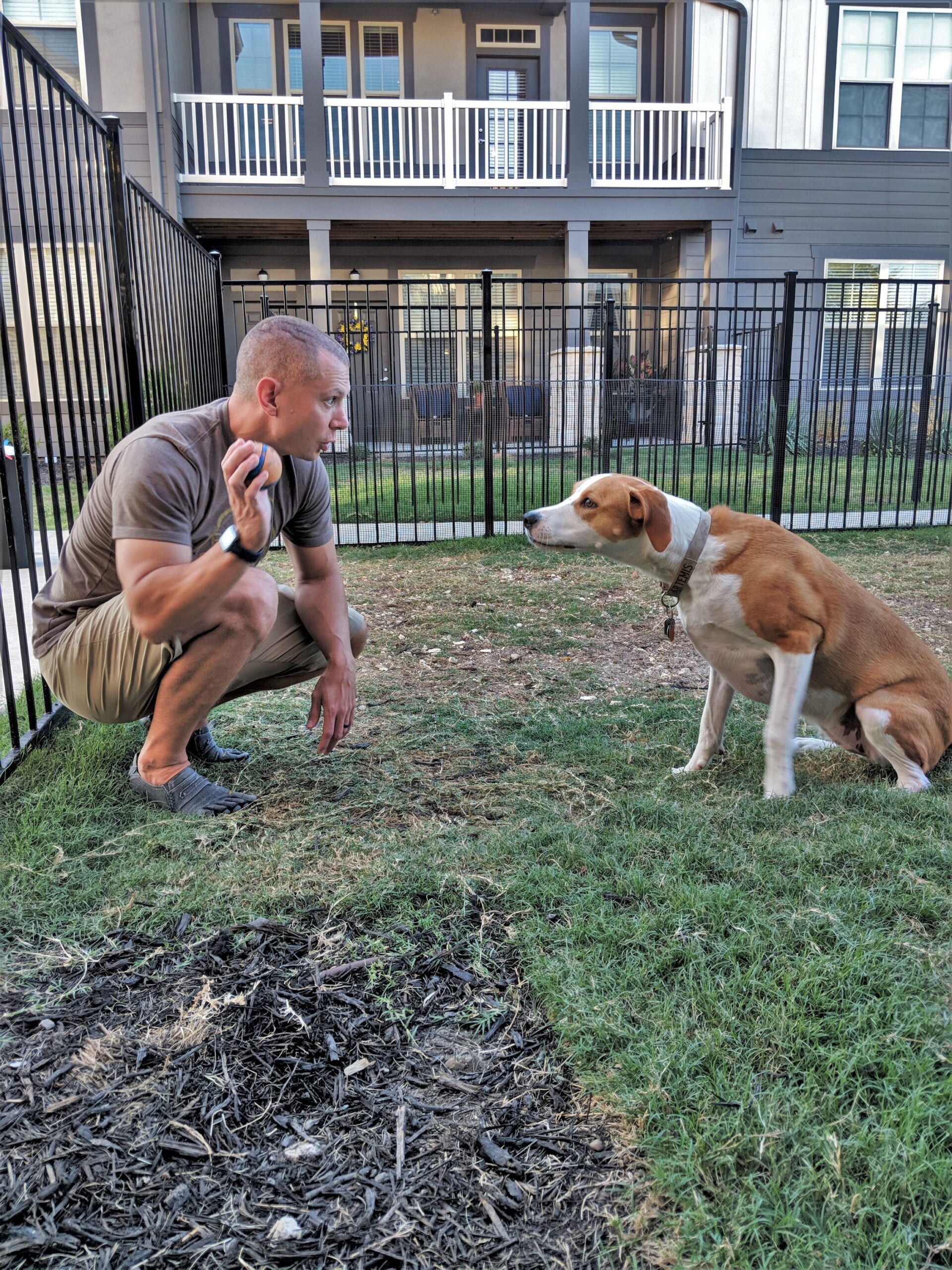 Mike is a Certified Shelter Dog Behavior Consultant (CSB-D) through the International Association of Animal Behavior Consultants (IAABC) and completed Michael Shikashio's Aggression in Dogs course in 2020.
Mike comes to dog training having grown up with dogs who were fearful and displayed aggressive behaviors. He is also unique to this industry in that he was a rifleman in the United States Marine Corps, and can attest to the fact that true leadership doesn't employ fear and punishment, but rather comes from mutual respect and consideration.
Mike's education before dog training was in computer science and he often likes to think of behavior issues in dogs as bugs in a software program. There is always a solution, you just have to be patient enough to find it!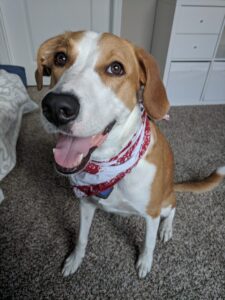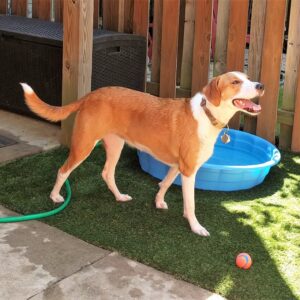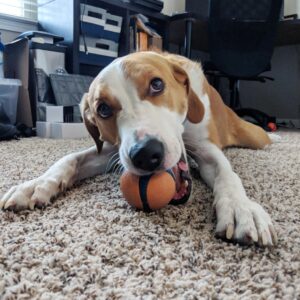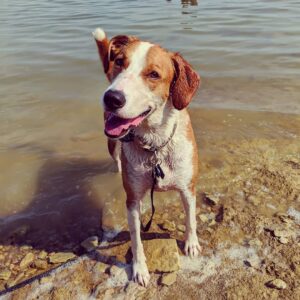 Our first dog Artemis struggled with fear and anxiety from the day we brought her home. Feeling overwhelmed, we dove into learning about dog behavior and how to help her. Along the way, we fell in love with dogs for who they are naturally and became passionate about training.
We decided to start volunteering our skills at shelters and rescues to help dogs like Artemis. Once we realized we were pretty good at training, we sought out formal education and certification. It was around that time that Artemis passed from an aggressive, rare cancer at only 5 years old.
Losing her so soon was devastating. We felt like we spent so much of her short life learning how to help her and wished we could have done so faster. Knowing that other dog guardians may be struggling too, we decided to share our knowledge and skills by opening The Confident Hound.
We love giving people the training tools needed to help their pup be their best self. But our favorite part of this job is remembering Artemis every time we see our dog-human teams making happy memories together.
Our mission is to build confidence in your dog and yourself so you can both worry less and enjoy life more.
For both people and dogs, confidence happens when you know what to expect, have the skills to achieve your goal, and believe your efforts will be successful. This is why we don't just train dogs – we teach people how to reach their dog training goals. When you both embark on the learning journey together, your bond strengthens and you learn how to confidently tackle problems as a team.
Your limited time with your dog shouldn't be filled with stress and frustration. We want to help you find predictability, harmony and peace of mind so you can focus your time on making memories that you'll cherish forever.
Our approach to every training goal involves understanding your dog's behavior, meeting their needs, preventing and redirecting unwanted behaviors, and training new habits using positive reinforcement.
Positive reinforcement training is based on the principle that dogs will repeat behaviors that result in positive outcomes for them. When you reward your dog for making a different choice, their old habits get replaced with new behaviors you both enjoy. No punishment needed!
Why Use Positive Reinforcement?
It's Effective

It is scientifically supported to be effective at resolving behavior concerns without causing the fallout associated with punishment-based methods. In short, positive reinforcement creates long-term results and a confident dog.


It's Efficient

Positive reinforcement training builds new and lasting habits, whereas punishment-based approaches only suppresses your dog's behavior temporarily. By addressing the cause rather than treating the symptoms, positive reinforcement saves you time and effort in the long run.

It's Ethical

We believe our dogs deserve to be treated fairly and with respect. Positive reinforcement sets the dog up for success, which makes learning safe and fun for you both. Using force, fear, pain, or intimidation is counter to our mission.

It Works For Every Dog

Every breed. Every age. Every size. And every temperament of a dog can learn through positive reinforcement. None of them need a "heavier hand". Even trainers working with the scariest animals on the planet choose to use rewards!