Force-Free Dog Training In Waco, Texas and McLennan County!
About The Confident Hound
Our mission is to build confidence in dogs and their humans so they can make the most of their precious time together.
We have approximately 8 to 15 short years with our dogs. Things like stress, anxiety, fear, frustration and insecurity can take a toll on health and happiness, shortening that time and diminishing your memories together. We want you both to worry less, so you can spend that time enjoying life instead. You both deserve peace of mind, to feel in control, and to have predictability and harmony in your home. We can help make this a reality. We are passionate about helping dogs feel confident in their environment, which in turn helps owners feel confident in their dog and strengthens the human-animal bond. We achieve this through force-free, positive reinforcement-based training methods.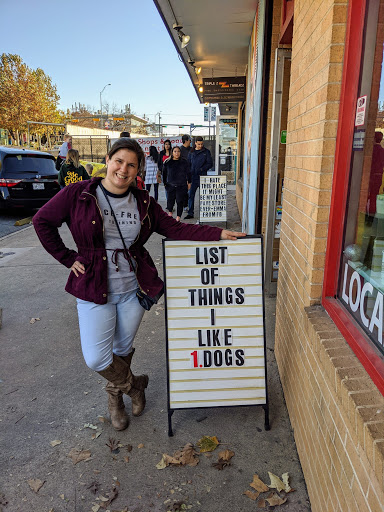 Lisa is a lifelong lover of dogs, learning new things, and solving puzzles. Her background is in Psychology (B.S., Virginia Tech; M.A., Catholic University of America) and she currently works in the veteran mental health research field. Lisa is a graduate with distinction of the prestigious Victoria Stilwell Academy for Dog Training & Behavior and has been granted official status as a VSA-Certified Dog Trainer (VSA-CDT). Since 2017, Lisa has volunteered weekly at shelters and rescues to rehabilitate dogs looking for good homes.
These experiences help Lisa understand why both her canine and human clients do what they do. Lisa's detail-oriented nature helps her to identify the cause of your dog's behavior problems, and her creativity leads to a solution that works for both you and your dog. If you're looking for a total dog nerd, Lisa is the trainer for you.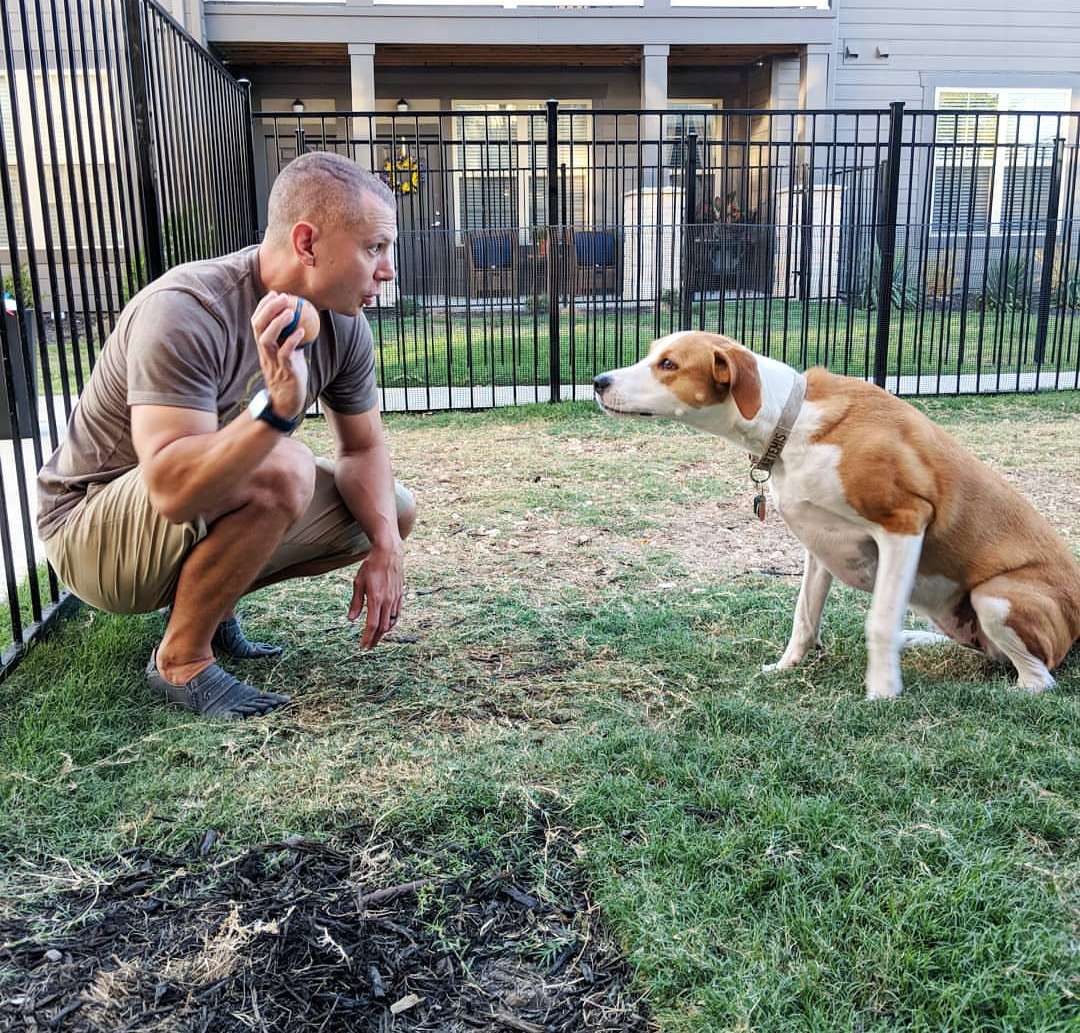 Having grown up with dogs that displayed fearful and aggressive behaviors, Mike made it his mission to specialize in helping dogs like these be more confident and content in their surroundings.
Mike's educational background is in Computer Science (B.S., Mary Washington College; M.S., George Mason University), which gives him a unique perspective of dog behavior problems as being similar to bugs in computer software. Combined with his experience as a rifleman in the United States Marine Corps, where he learned that true leadership doesn't rely on using fear or punishment, Mike brings a systems-based approach to dog training.
Mike is a Certified Shelter Dog Behavior Consultant (CSB-D) through the International Association of Animal Behavior Consultants (IAABC) and recently completed Michael Shikashio's Aggression in Dogs course.
Follow Us On Social Media!